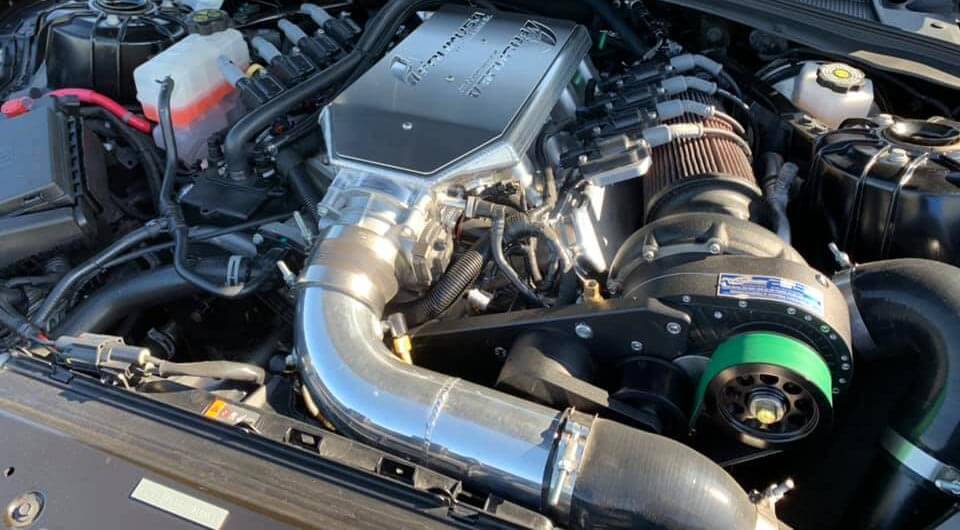 Modifying an older model car or truck can be an incredibly rewarding and fun experience. One of the best parts of the modifying process is tuning, the crucial phase that wraps up the modification project and brings everything together cohesively. Regardless of whether you're modifying a race car, sports car, or streetcar, every type of powertrain or drivetrain improvement you could imagine for your vehicle will require tuning.
It's essential to not only calibrate the new components correctly but also to observe their performance and optimize for the best possible results. The tuning process is also the final check to ensure the vehicle's modifications allow it to operate as smoothly as possible considering its inherent mechanical limitations. Tuning requires careful attention to detail and experience, so choosing the right tuner is one the most important steps in completing any modification project. Frumusa Performance LLC offers a wide range of high-end modifications and parts, all backed by unmatched industry expertise and a commitment to customer satisfaction.
Our Professional Modification Experience
The team at Frumusa Performance LLC has more than 20 years' experience working on late-model vehicle tuning projects. Our clients come from all over the world, and we usually handle three or more vehicle tunings every day at our service center and with remote service. This diverse experience allows our team to continuously improve our techniques and provide the highest-level service possible.
Our team stays updated on the latest vehicle technologies that can help our clients achieve their vehicle performance goals. Whenever GM releases a new performance platform, we purchase one to test. This allows us to hone our development processes, learn new modification techniques, and gain a firm understanding of new technology's strengths in a safe and controlled environment. We never install modifications on a customer's vehicle until we have tested them ourselves. If you want anything from a faster shift to tighter turning and more power under the hood, we can take you deeper into the modification process and help you understand all of your options.
Our Technologies
At Frumusa Performance LLC, our team of professional tuners works almost exclusively with late-model GM vehicles. However, we have the experience and capabilities to handle late-model HEMI projects in select circumstances. Some of the software and applications we use to handle these projects include:
Chipmaster Revolution for our HEMI projects
EFI Live
HP Tuners
Holley EFI, a reliable certified tuner
Professional Tuning Services
The team at Frumusa Performance LLC offers a wide variety of vehicle performance enhancements, though the tuning services available for your vehicle depend on location.
Dyno Tuning at Frumusa Performance
Our service center features a DynoJet 224x dynamometer that we use for most of our local tuning projects. This data acquisition tool measures wheel speeds up to 200 mph and records up to 2,000 horsepower measured at the tires. Whenever we perform a dyno tune for a customer, we print the results displaying torque and horsepower readings in an easy-to-read graph. If you're interested in a dyno tune for your project, contact us to find out if this method is correct for your purposes.
Remote Tuning Services
Frumusa Performance LLC offers specialized tuning services regardless of geographic location. Simply email us your vehicle's performance data logs and upload your tune files. While this requires specific equipment, we can provide fast turnaround for expert tuning via email. The team at Frumusa Performance LLC strives to offer high-level tuning services to customers all over the globe, including remote tuning services that provide incredible results.
Track Tuning
Are you tuning a high-performance vehicle for racing? We offer tuning services trackside that can help you optimize lap times and elapsed times with on-track calibration tuning. For the best track tuning results, it's essential to consider real-world conditions that your vehicle will encounter on the track, like unexpected weather changes, that a computer simply cannot simulate. Due to the limited availability of our track tuning services, we ask our customers interested in this service to schedule it in advance. In some cases, our team may require hourly fees and travel expenses.
On-Site Tuning
The team at Frumusa Performance LLC is more than capable of traveling around the globe to meet our customers' tuning needs. Some vehicles are simply too complex for remote tuning via email to provide acceptable results. We generally reserve our travel tuning services to special events, projects involving multiple vehicles, and group projects. Please contact Frumusa Performance LLC for questions about our travel tuning services, and please understand that this special concierge-style service may entail travel expenses and additional tuning fees.
The team at Frumusa Performance LLC is available to handle any tuning project and answer all your tuning questions for your vehicle. We have the experience and technology to handle complex tunes and provide accurate, reliable results for all types of projects. Call Frumusa Performance LLC today at (585) 742-3515 or contact us online to start your tuning project with our team.